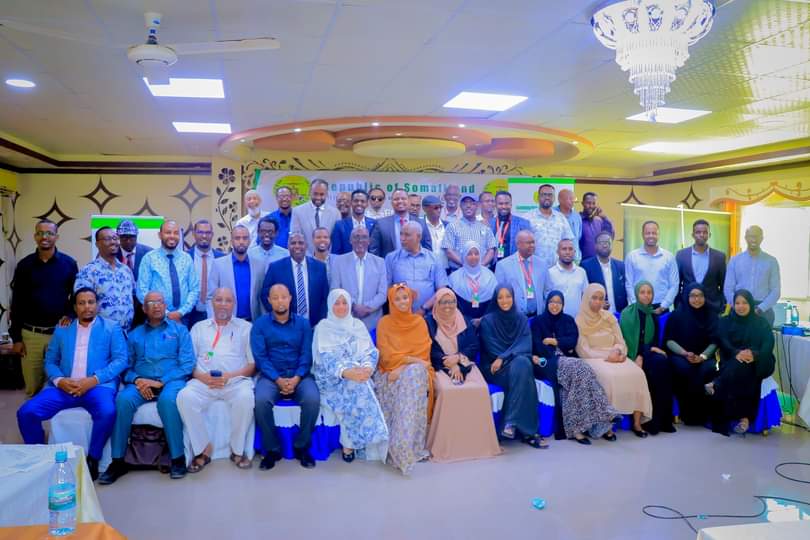 Mandate of the Ministry of Health Development
The Ministry of Health Development is the lead governmental institution for the health of the people of Somaliland. Its mandate falls within the areas of leadership and governance, institutional development, policy setting and strategic direction, service delivery and promoting Universal Health Coverage (UHC) through increasing access to essential health services by all.
The MoHD is responsible for undertaking reforms and other changes in the overall performance and functioning of the ministry in order to have better, more sustainable financing and quality results towards improving the health of the Somaliland citizens guided by the policy of leaving no one behind.
All people in Somaliland enjoy the highest possible health status.
The Mission is to ensure the provision of socially acceptable, affordable, accessible, equitably distributed essential package of quality health and nutrition care that responds to the needs of the community, with special attention to those with the greatest need, delivered in a sustainable way through a decentralized health system and through focusing on health-related SDGs goals. Community participation in all phases of planning, implementation and monitoring will be central to the mission of the ministry of health development.
This mission may not be met without the following assumptions: enhancing public private partnership; mobilizing domestic resources; ensured aligned external assistance; community participation in planning, implementation, and monitoring; improved accountability and transparency; better regulation of the health care delivery to underpin quality; and enhanced overall health system performance.
This policy puts the patient and community in the forefront and adopts a "client‐centered 'approach and it looks at both the supply and demand side of health care. The following social values, as detailed in the Constitution of the Republic of Somaliland and the Patients 'Charter, will guide the implementation of this policy:
Equity, Universality, Integrity; ethics, Gender-sensitivity, Quality, Respect, Right to health, Accountability and Solidarity