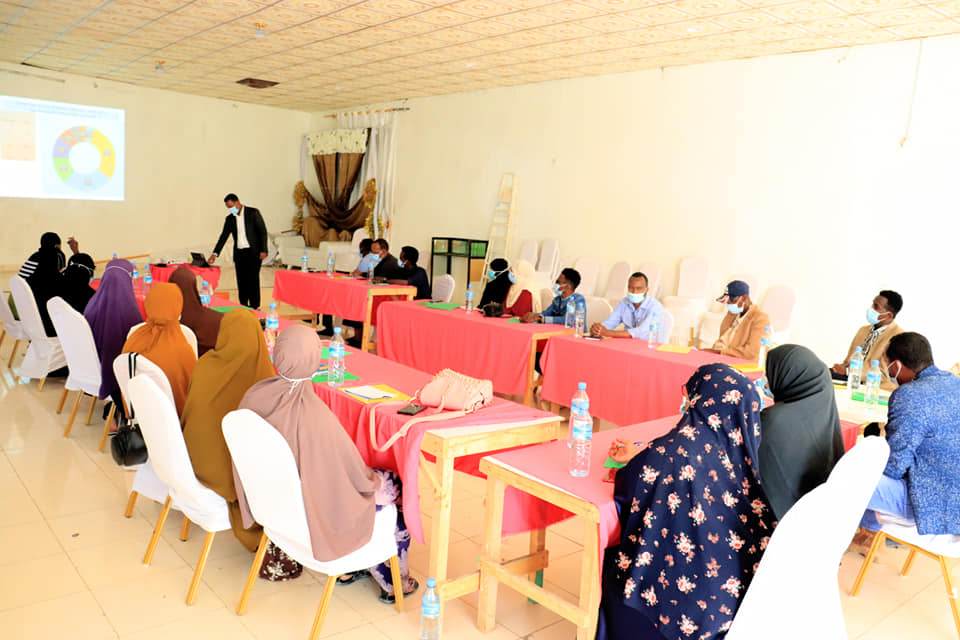 A two-day training aimed at increasing the skills of health workers in COVID19 Infection Prevention and control was held for Sanaag health workers.
The objective of the training was to make sure to increase the skills of health workers particularly maternal care providers and their compliance with Covid 19 requirements during baby delivering operations.
Such training is a part of series of trainings the MOHD is conducting nationwide that targets health workers. Similar training has been given to the maternal health workers in Maroodijeeh, Sahil, Togdheer and Sool Regions
Somaliland MOHD is leaving no stone unturned to deal with the COVID19 third wave that hit hard on the county and caused the death of hundreds of its elderly population.