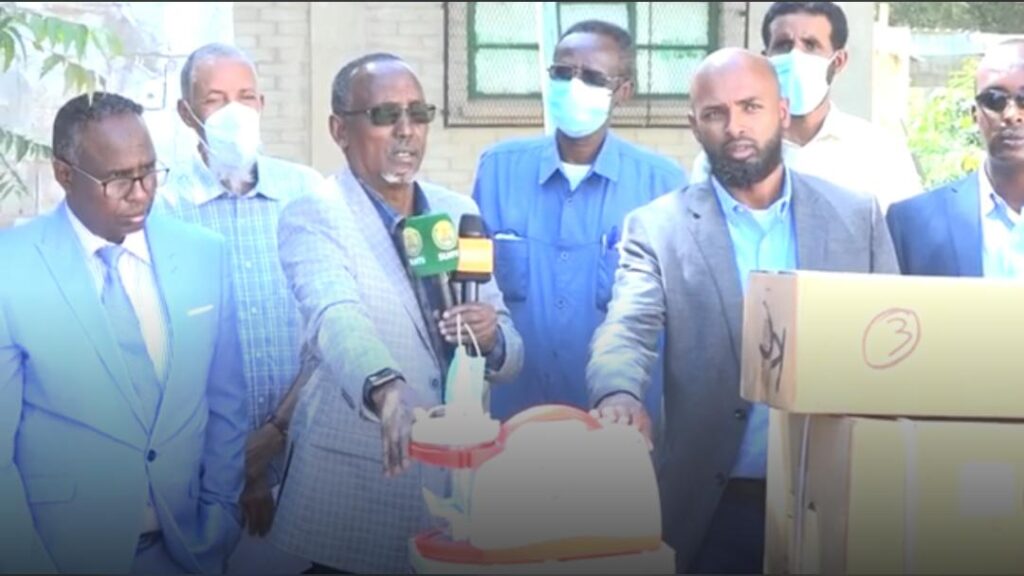 Somaliland major airline company, Daalo Airline along with Ashraf Company handed over medical equipment to the director of Hargeisa Group Hospital Director.
The 160 items of medical equipment containing ventilators, monitors were intended to equip and upgrade the ICU unit of Hargeisa Hospital.
In a brief ceremony held at National Drug Warehouse, the director of HGH, the DG and the Minister of MOHD all attended the the event.
And speaking at the ceremony, HGH director stated that these equipments and facilities will improve the service of the ICU of the hospital which is always laid the severely ill-patients.
The DG of MOHD, Dr. Hergeye who also delivered his word at the event said that it was an honor for the ministry to be handed over this expensive and important equipments.
Finally, the Minister of MOHD thanked Daalo Airlines and the Emirati company of Ashraf Investment for the medical equipments.