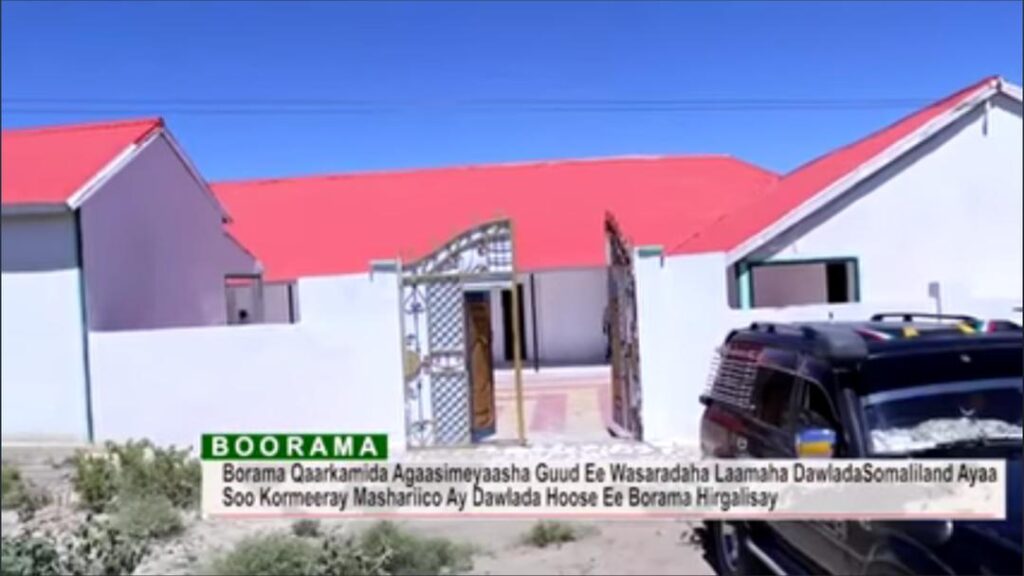 The General Directors of the Ministries of Health, Social Affairs, Internal Affairs, Planning, Water and Public Works had overseen developmental projects implemented by Borama Local Council in Borama.
The projects executed included a health centre in Eastern side of Borama, a blood storage warehouse installed in Borama General Hospital.
Firstly, the Regional Health Coordinator for MOHD welcomed the delegation and gave a brief explanation about the new MCH "The Haji Noor MCH is a standard MCH and it's the first of its kind," Says the coordinator. "This standard MCH was funded by Borama Local Council".
The Borama Mayor who also spoke at the events stated that equipment at the Blood storage was donated by the Women Diaspora Community of Awdal and they built the storage centre in 20 days. The Mayor also stated that they fixed the water problem in the Borama General Hospital.
The DG of MOHD, Dr. Mohamed Abdi Hergeye who delivered his word at the event thanked the Local council for the health centres and stated they eased responsibilities from the MOHD.