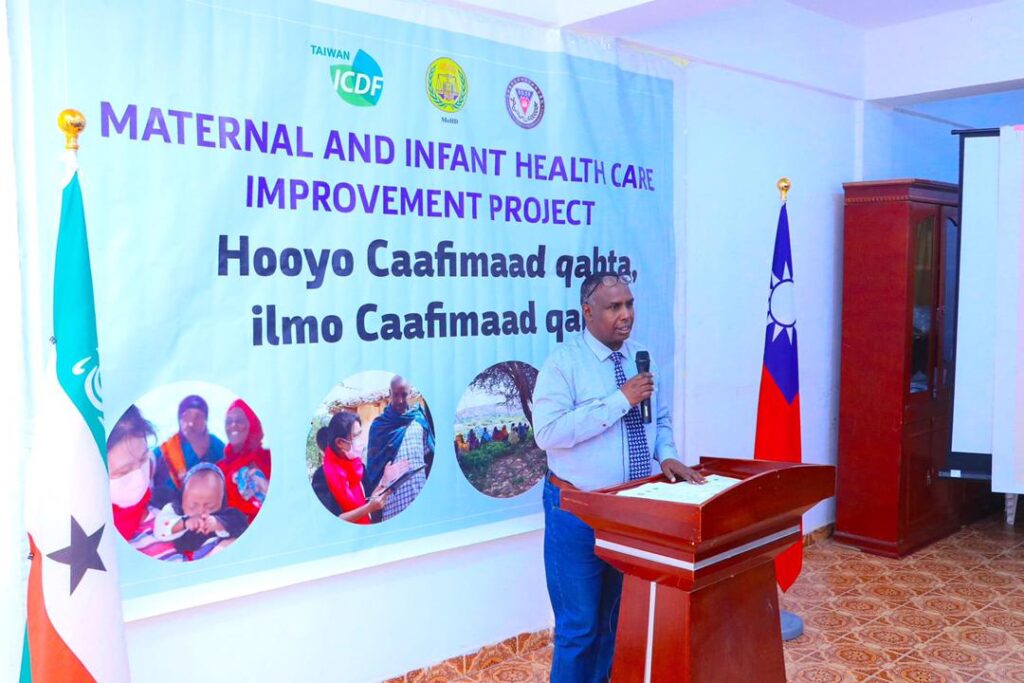 The Director General of the Ministry of Health Development Hon. Dr Mohamed Abdi Hergeye participated the launching event of the new Maternal and Infant Health Care Improvement Project that is jointly sponsored by Somaliland and Taiwanese Government.
The event which took place at Hargeisa Hospital was attended by the Taiwanese deputy Ambassador for Somaliland, Hospital Director and other guests.
At the event, the first word was delivered by Director of Hargeisa, Dr. Ahmed Haji Askar Hospital who highlighted the importance of this project for the society.
The Taiwanese deputy ambassador who secondly spoke briefed about the project and its deliverable and also the good working relation between the embassy and the MOHD
Finally, the DG officially announced the launching of the new project and thanked the Taiwanese government for the good collaborations.