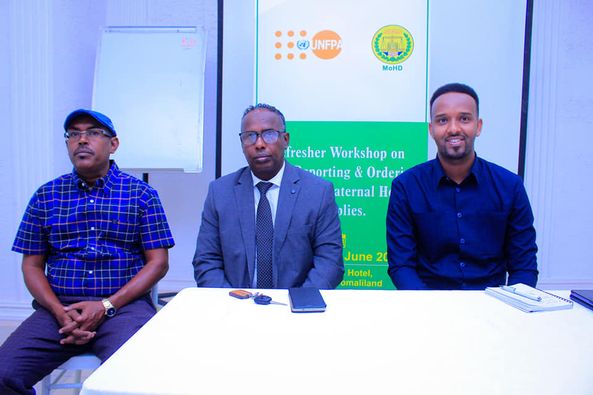 The Director General of MOHD has opened a two-day refresher Workshop on reporting and ordering of maternal health medical supplies for the regional staff of medical supply chain warehouses.
Over the years, UNFPA has been supporting MOHD on capacity-building on warehouse conditions and improving Logistics Information and supply chain systems. The objective was to make system strengthening and capacity-building for the to the supply chain unit.
The aim of this particular training was to improve LIMS so that supply chain units staff could deliver good reports regarding the medical stock piles.
In addition to that, its also being discussedin the training the quality of the reports Regional LMIS officer submit.