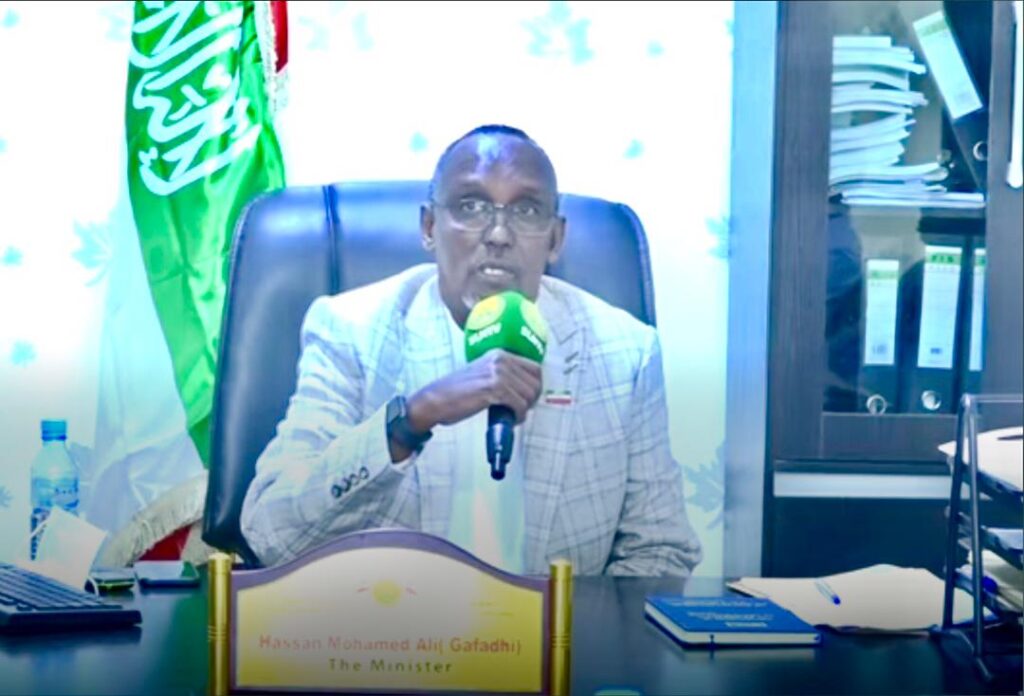 The Minister of Health Development, Hon Hassan Gafadhi received in his office the Country Director of WHO for Somaliland and Somalia, Cesar Aroyo and a delegation he was leading.
The minister who briefed the media after the meeting stated that the two sides discussed how to further collaborate and resolving all the pending issues. The minister highlighted that the meeting was fruitful and the agreed on how to strengthen their collaboration regarding the health interventions.
The minister underscored that the importance of WHO for the ministry and the role it has to be play which the minister urged the UN agency to make sure in playing it well.