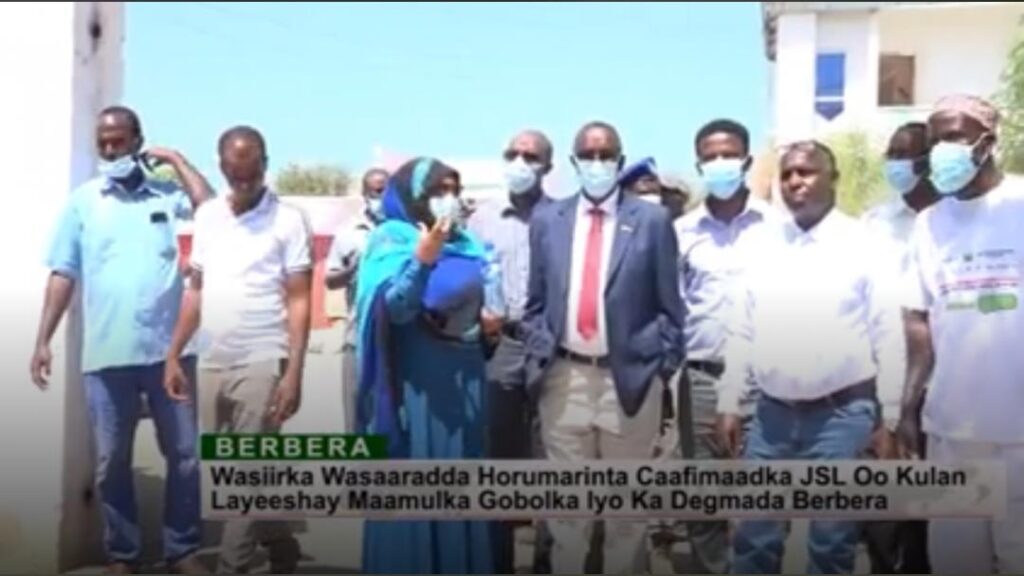 The Minister of Health Development accompanied by the Director General of the ministry who had been recently on a work mission in the eastern regions of the county has reached Berbera, the capital city of Sahil Region.
The minister and the DG have met the government authorities of the region as well as the health officials of the ministry.
The Berbera Health officials for the MOHD, then, gave a briefing of the health status of the region to the Minister.
The DG of MOHD, who also spoke at the information-sharing session, also briefed the ongoing projects of the region.
The minister who finally spoke praised the officials of Berbera Hospital and Berbera Local government who immensely supports the hospital as well as the health posts of the region.
After the speech, the minister visited Berbera Hospital and oversaw their daily operations.