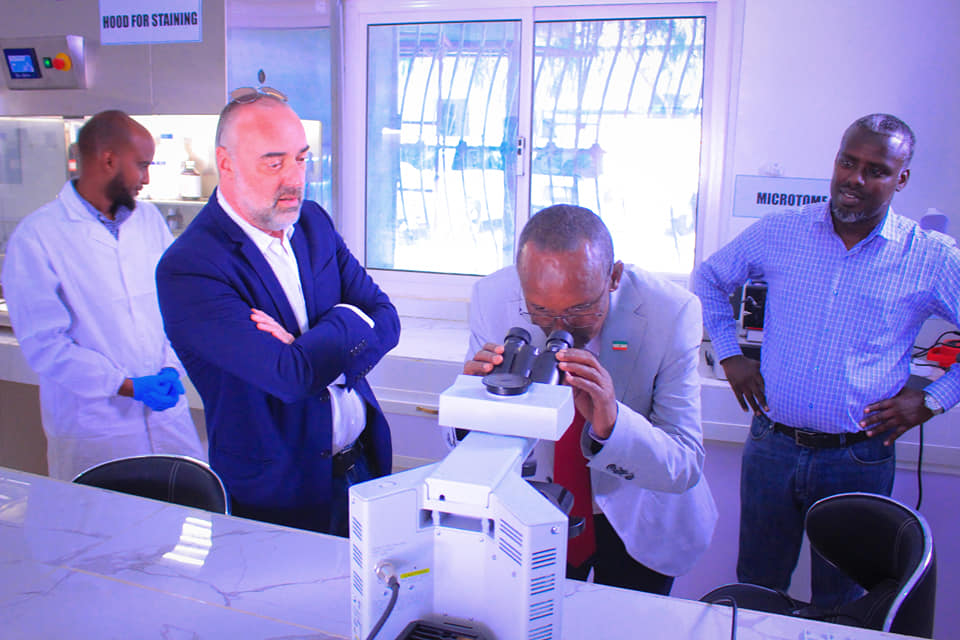 The Minister of Health Development Mr. Hassan Gafadhi has cut the ribbon of a new lab and blood test for Cancer. This laboratory, which is first of its kind will help diagnose cancer patients and will suffice cancer treatments and test went overseas.
Firstly, the Director of Hargeisa Group Hospital, Dr. Askar who spoke at the event explained the importance of this laboratory for this public and it's need. After that, the Director General of the Ministry of Health Development who took the mic thanked the expatriates from Italy who worked with the MOHD the installation of this laboratory.
The Minister of Health, Mr.Hassan Gafaadhi who lastly spoke narrated the process it took to finally deliver this laboratory in Somaliland and overall improvement of Somaliland health sector. He said that MOHD is working on making the health sector very improved so that citizens will get all the medical services they went overseas in here Somaliland.