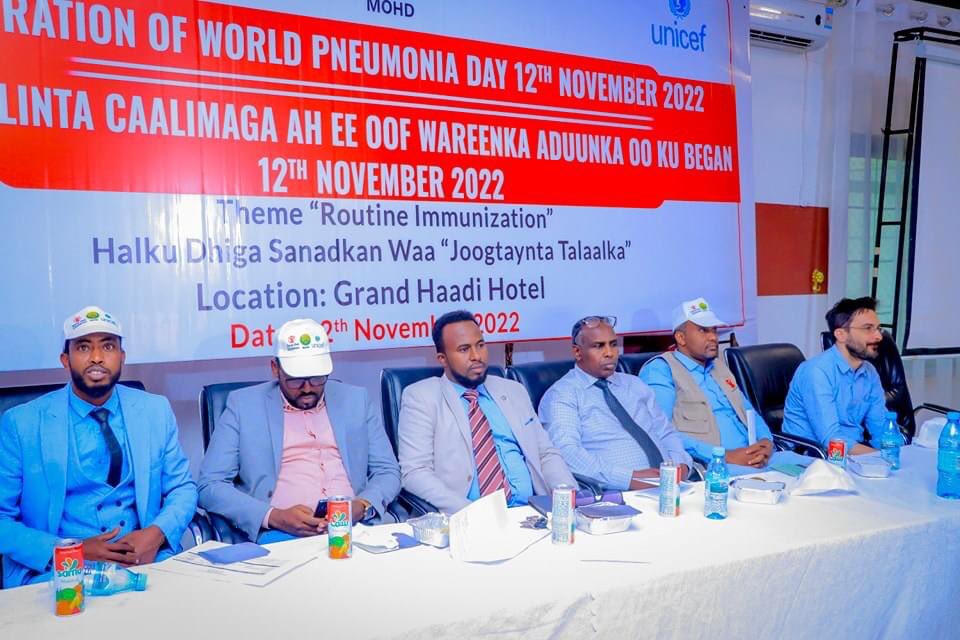 Ministry of Health, Save the Children and UNICEF Jointly commemorate the World Pneumonia Day on 12 November at Grand Haddi Hotel.
The Director General of the Ministry as well as its Departmental Directors and the Maroodijeeh Regional Health Coordinator attended the ceremony.
The objective of the ceremony was to sensitive the public the importance of this disease and urge the parents to visit medical centres if they see its symptoms on their children.
The Director General stated that Pneumonia is one of the leading causes of death of children under 5 years old.