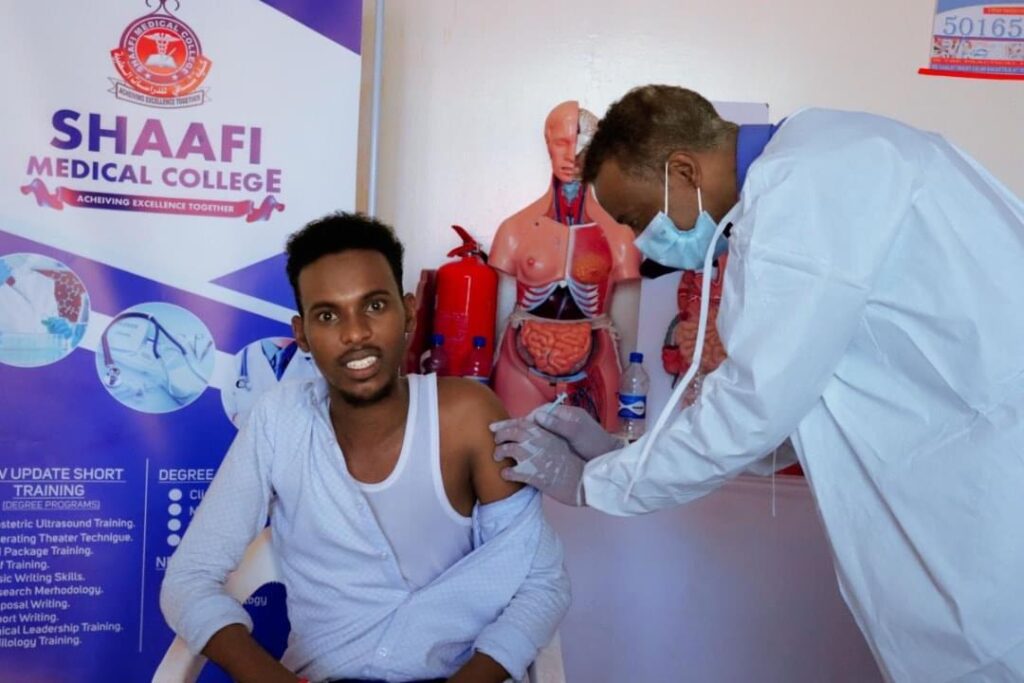 The Minister of Health Development continues vaccinating the communities living in Maroodijeeh as a part of national wide vaccination campaign against the deadly COVID 19.
However, during the past week, the MOHD which was targeting secondary and higher education institution started to vaccine the students of Private Shaafi Medical School. Similarly, a couple of days, it vaccinated the student and staff of Gollis University
MOHD leaves no stone unturned to urge the public to take the vaccine as the deadly pandemic caused the death of so many senior citizens of Somaliland.