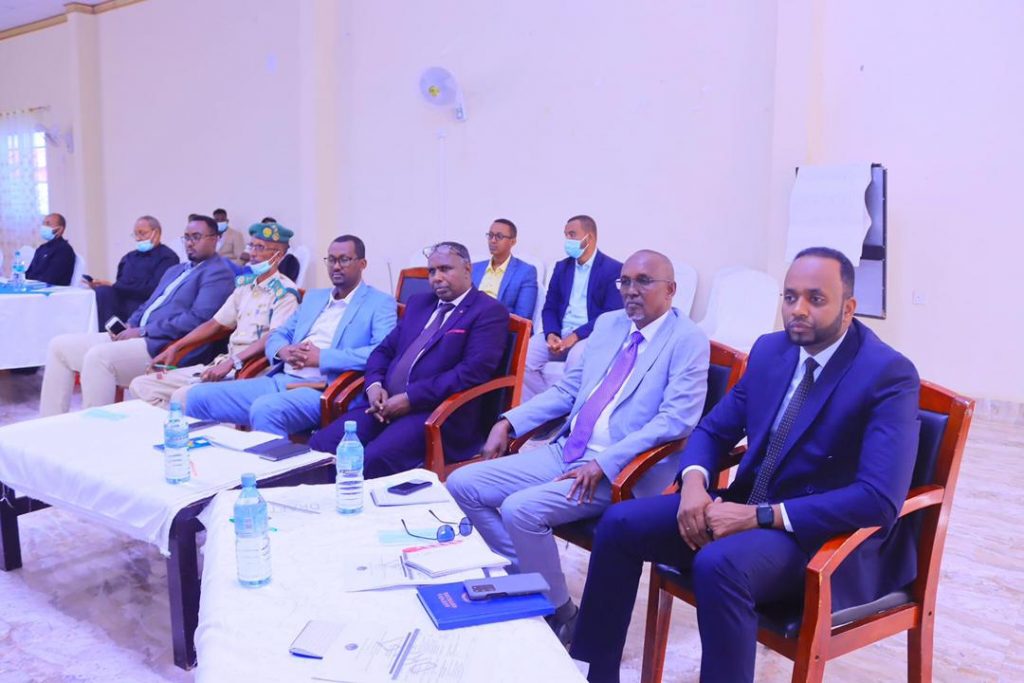 On Moday Last Week, the Ministry of Health Development got together in Burao, the Capital City of Togdheer for Its Annual Retreat. The Minister, Vice Minister, the DG and Departmental Director of the Ministry convened in Mansoor Hotel in Burao in order to look what has been done in the this ending year while also planning the interventions in the next year.
This has been the third consecutive year such retreat is conducted outside Hargeisa. The previous two years, it has been convened in Borama and Burao respectively.
However, this ending year of 2021 has been one of the busiest years for the ministry as it has been leaving no stone unturned to tackle the global COVID 19 pandemic and other daunting health-related challenges.