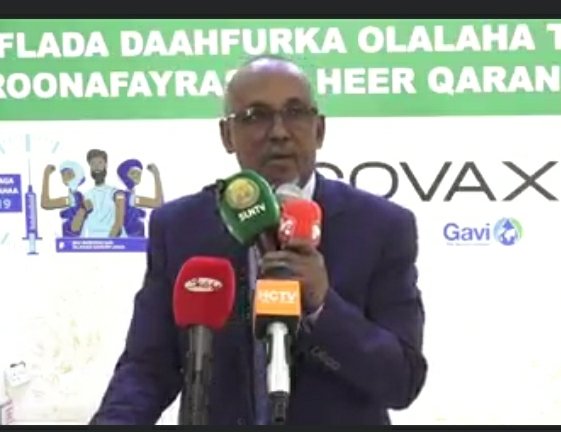 The Ministry of Health Development has launched the Tenth Round of COVID19 Vaccination in Maroodijeeh Region. The Minister and the DG of MOHD has urged the Public to take advantage of it and get vaccinated.
The launching ceremony was attended by Ministry leadership and concerned departmental directors and MOHD Partners.
The Regional Health Coordinator of Maroodijeeh who firstly spoke at the ceremony has also urged the public to take the vaccine and never neglect this opportunity.
An officer from UNICEF, who also spoke at the ceremony stated the UNICEF is very committed in supporting the ministry for the campaign.
The Ministry is very committed to reach the vaccine the whole nation.