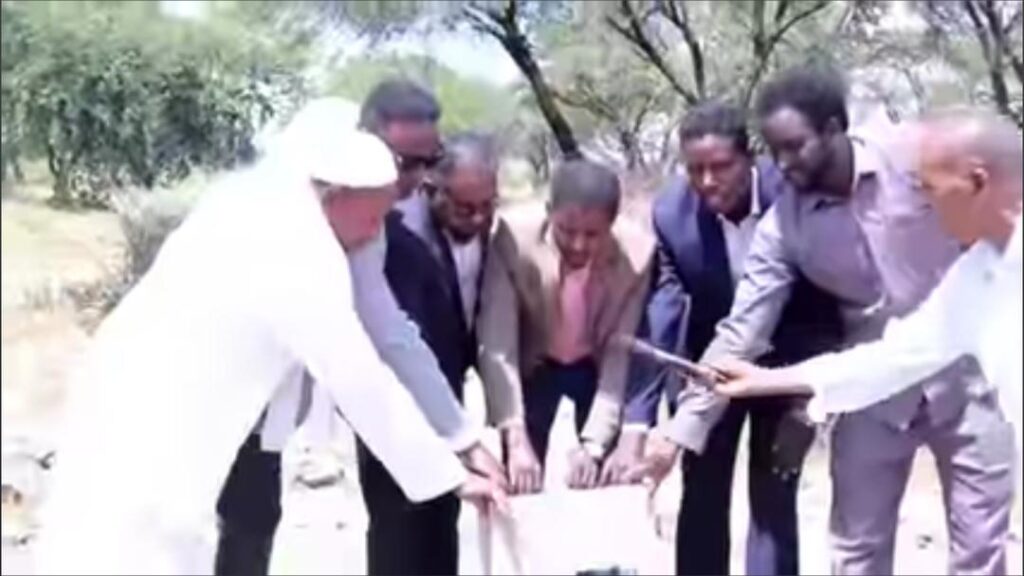 The Mayor of Borama and the Regional Health Coordinator for MOHD in Awdal had jointly laid the stone foundation a Maternity Health Centre in Tuur-Qaylo which is located West of Borama, the Capital City of Awdal Region.
The MCH will comprise a delivery room, maternity ward, a pharmacy, an office and two toilets according to Eng. Mohamed Sheikh Ali Farah, an official from Borama Municipality.
The land which is to be built the MCH was donated by the family of Yasin Bulale, a member of the new Borama Local Council according to the local councillor who was speaking at the event himself.