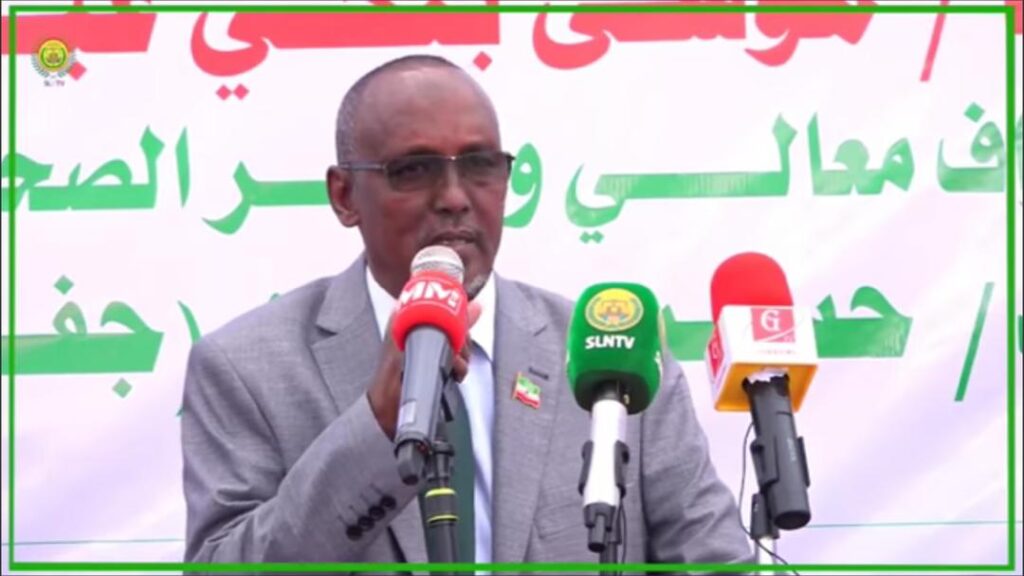 The Minister of Health Development, Hon Hassan Gaafaadhi attended a brief ceremony held for Hargeisa International Hospital foundation stone lying.
Speaking at the event, the minister said "I would like to thank the Rahma Charity International, National Zakat Fund, and Kuwait Government for this project and other projects for Somaliland people."
The minister also thanked the elder community leaders of the village the Hospital is to be built who also donated the land for the hospital.
The minister praised this community for donating the land and prayed Allah to give them reward in hereafter.
The minister also thanked the Vice president of Somaliland for attending the event and giving a priority in his busy schedule.
After that, the minister stated that this hospital will be two-story high building and will equip with the state of the art medical with 61 beds plus ICU Unit. He added "This hospital will solve the serious ailments people go for overseas treatment".