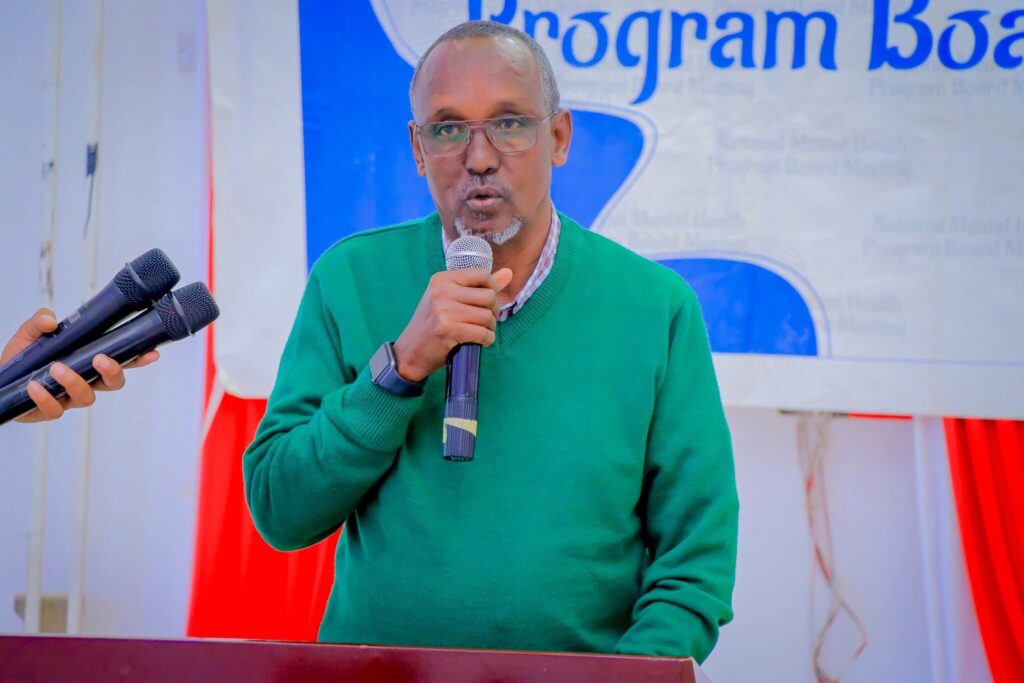 Ministry of Health Development had organized the quarterly National Mental Health Board Meeting. The ministers of health, finance and religious affairs as well as the DG of MOHD were present during the meeting.
The meeting which took place in Baraar Hotel, Hargeisa had also been attended by the Local NGOS, private mental health clinics and Khat traders.
The meeting has been presented the achievements of mental health department for the past quarter and the challenges faced.