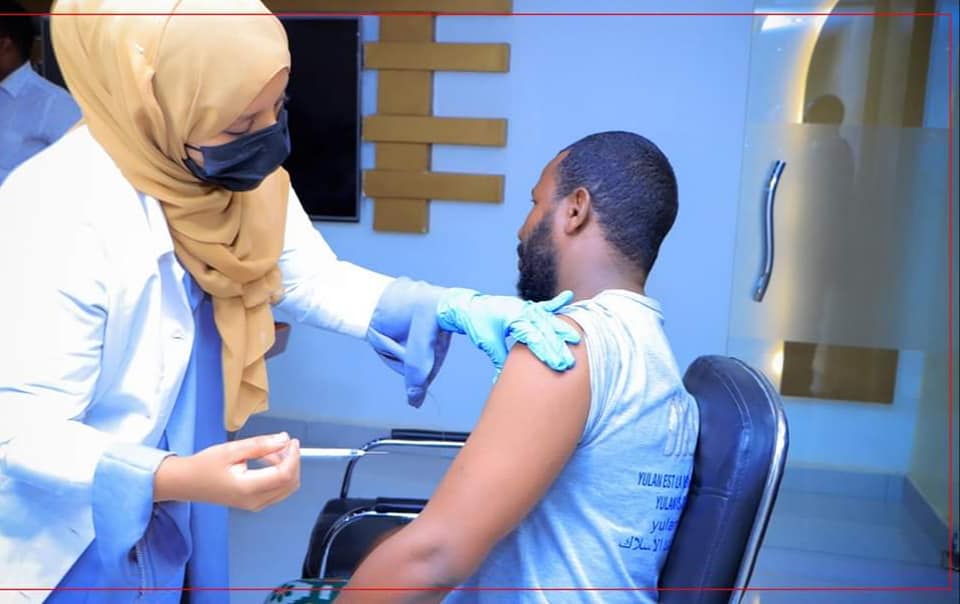 A team led by Maroodijeh COVID 19 Coordinator, Mr. Abdifatah Adan Mohamed went to National Group of Companies (Widely known as Indho-birta) headquarters in order to give COVID 19 vaccines.
Since its not mandatory, the vaccination was requested by the company owner who ordered all his employees to be vaccinated.
This moves, which is first of its kind, urges other private companies to follow suit and vaccine their employees.
The deadly third wave of COVID19 has hit hard on Somaliland and caused the death of so many elderly population.