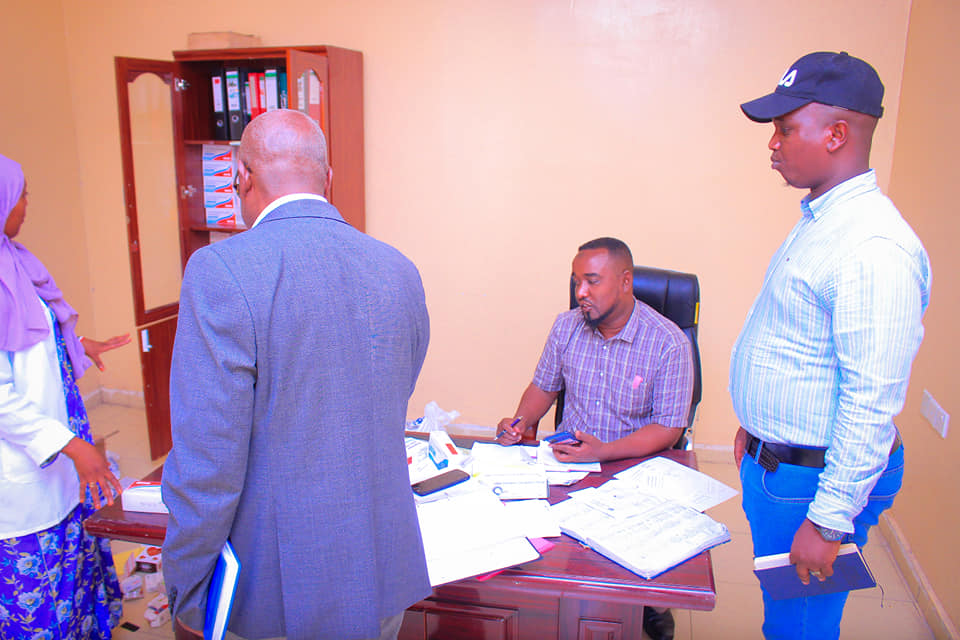 The Director of Mental Health Department of the Ministry of Health Development Dr. Yacqub Aw Adan and other officials from the department had visited the mental hospital in Hargeisa. The Director had firstly met the staff of the hospital and listened their report on the hospital and the service delivery for the mentally sick patients.
After that, it has been discussed the challenges existing and how to improve the service delivered to the mentally sick patients in the hospital.
Then the director made a sightseeing to the premises of the hospital where he visited each room and office of the hospital in order to evaluate the service delivery.
This monitoring mission was part of a nation-wide evaluation and monitoring mission the director had went to the mental hospitals in Sahil, Togdheer, Sool, Sanaag and Awdal regions.