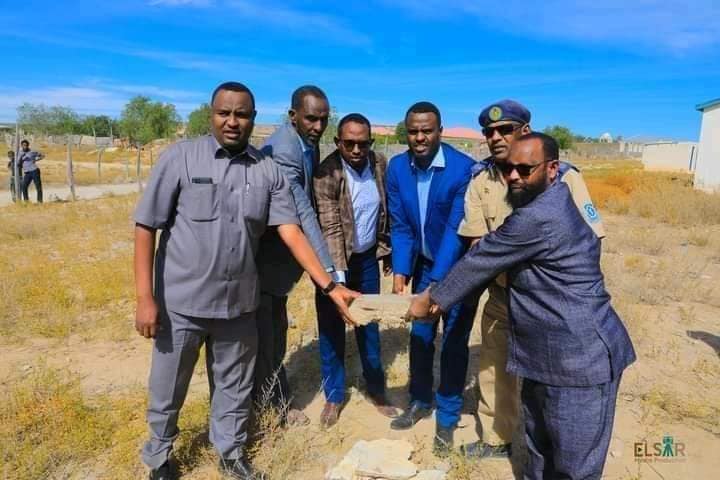 The governor of Sanaag Region, Mr. Ahmed Isdabar accompanied by the Regional Health Coordinator had jointly laid the stone foundation for a new hospital in Erigavo, the Capital City of Sanaag Region.
The new hospital is built for the mental patients living in Sanaag region at large and in Erigavo in particular.
The hospital is part of mental health project is implementing in the whole country which is providing health care services and facilities for the people with mental health issues.