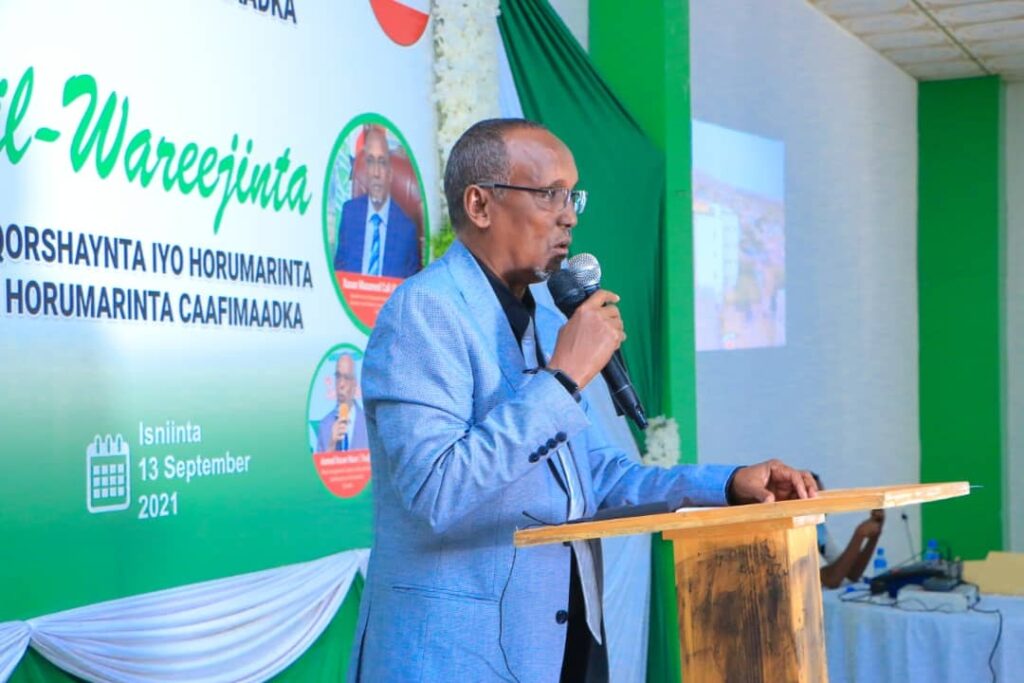 A handover ceremony which was held at the Civil Service Conference Hall was handed over the responsibility of the Ministry of Health Development to The New minister of Health Development Hon. Hassan Gaafaadhi along with his new Vice Minister Hon. Liban Gahnug by the outgoing former Minister of Health Hon Omer Ali whom the president nominated him as the new Minister of the Ministry of National Planning and Development.
The beautifully organized event was well-attended by more than 200 guests belonging to employees of both Ministries of Health Development and National Planning, UN and INGO partners of those Ministries, the Minister of the Constitution, the vice minister of foreign affairs, the Taiwan ambassador for Somaliland and etc.
Speaking at the event, the new Minister stated that MOHD is the third ministry he led preceded by the Ministry of Livestock and the Ministry of National Planning. The minister promised that he will lead the ministry with the utmost fairness that he can.
The president of Somaliland nominated Hon. Gaafaadhi and Hon. Gahnug as minister and vice minister of the ministry on 2nd September 2021.