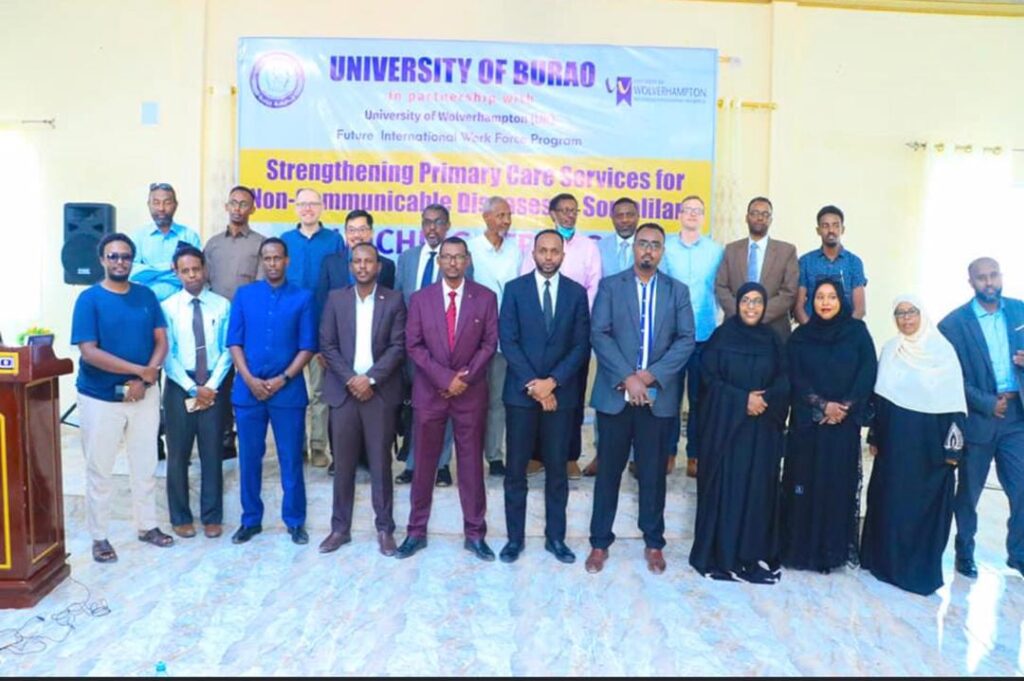 The vice minister of health development Hon Liban Yusuf Gahnug who has been on work related trip to Burao attended the launching of Strengthening Primary Care Services for Non-Communicable Disease Project.
This UK funded Project will be jointly collaborated by Ministry of Health Development, Burao University and Wolverhampton University in England.
The launching event was attended by the Mayor Of Burao, The Governor Of Togdheer, Health Officials and other community members.
The vice minister who delivered a word at the event, expressed his delight in the launching of this important project and thanked the donors and implementers for the project.
However, the first phase of the project will continue for three months.