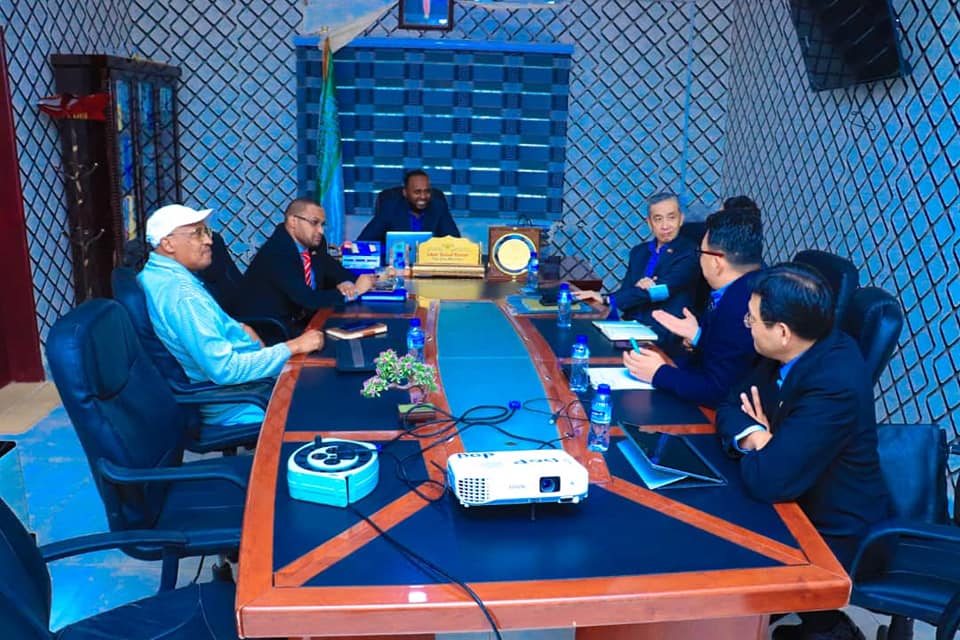 The Vice Minister of the Ministry of Health Development, Hon Liban Yusuf had recieved a Taiwanese delegation led by Taiwan Ambassador for Somaliland Mr. Allen Lu.
The Ambassador was introducing the vice-minister a leading Taiwanese company by the name of CECI which is specialized in the infrastructure and technology sector.
This company sets up a modernized health systems for Hargeisa Group Hospital. However, the two sides detail fully discussed the modernization of Hargeisa Group Hospital and the plan of the implementing company.
At this meeting, the Somaliland Ambassador for Taiwan was also present.