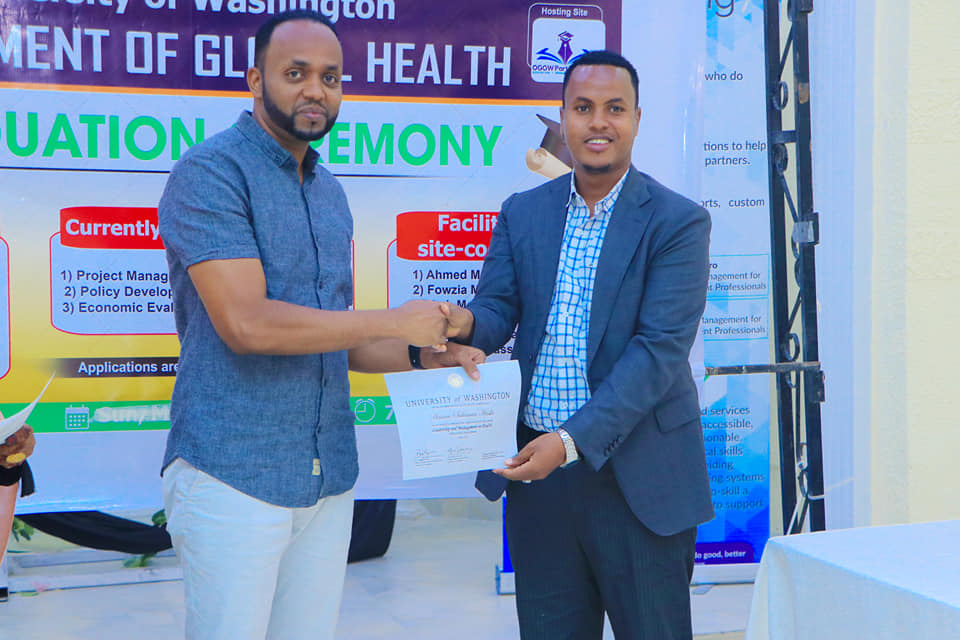 The vice minister of MOHD, Hon Liban Yusuf Gahnug attended the graduation ceremony held for some of the employee of the MOHD who completed an online health courses from Washington University.
The ceremony was also attended by the minister of Constitution and the chairman of UCID Party.
The graduating employees had covered important health courses that included Leadership and Management of Health, Policy Development and Advocacy, fundamental of implementation science.
During the ceremony, the graduating employees were awarded a course completion certificates.