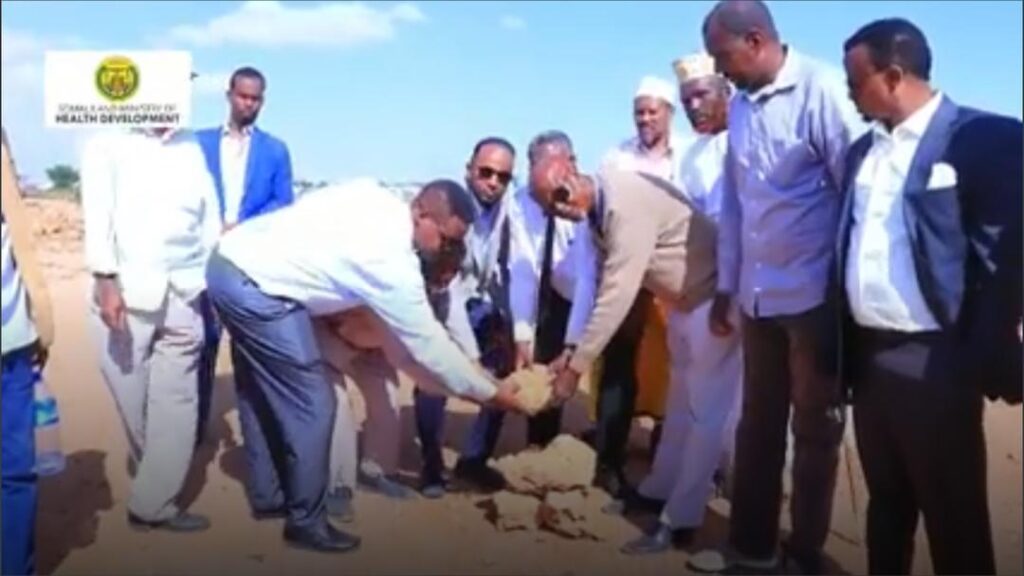 The Vice-minister of MOHD, Hon. Liban Yusuf Gahnug has laid the foundation stone for Balligubadle MCH yesterday. Speaking at the event, The minister stated that its committed from the government the advancement of the health sector of Hawd region and its capital city of Balligubadle. He said "We will join the government resources as well as the resources of Balligubadle business community.".
The vice-minister was leading a Swizz delegation who were running an INGO that was interested in the improvement of health in Balligubadle, as the vice-minister stated.
The vice-minister also shared with the public that MOHD has carried out a full assessment that identifies the areas that need an MCH and also monitored the closed health posts that need to be re-functioned.
The community leaders of Balligubadle District who also spoke at the event expressed their delight for the construction of the MCH and thanked the minister to response the request from the community.
After that the vice-minister monitored the health posts and MCHs of Sallaxley, Cuno-qabad, Bargoo, Masajidka, and Gumar. And during his visit, he listened a report from the health officials stationed in those visited centres.