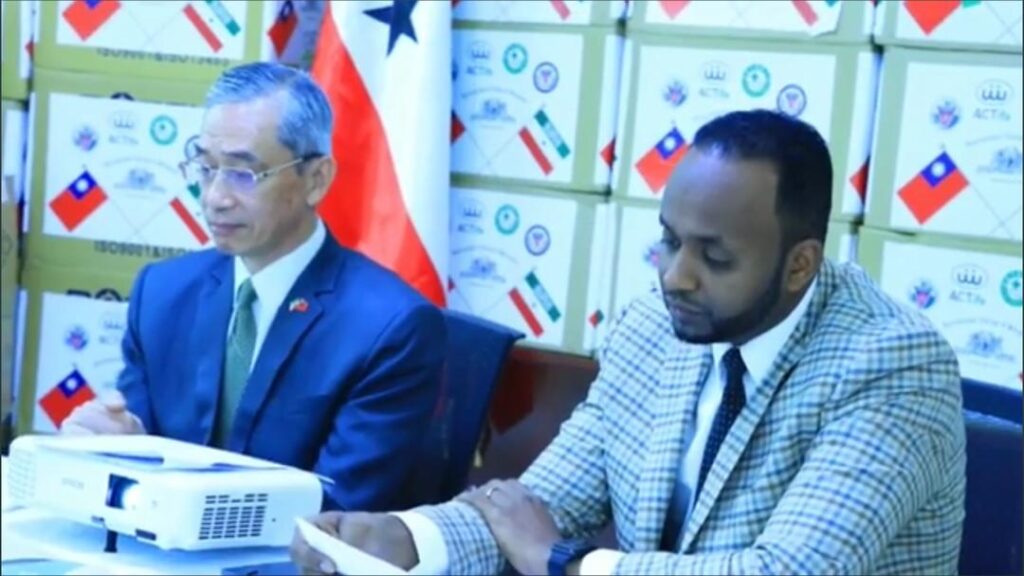 The Vice Minister of Health Development, Hon Liban Yusuf Gahnug received a medical equipment handed over to him by the Taiwan Ambassador for Somaliland.
The vice minister who went to the Taiwan Embassy in Somaliland to receive the equipment, had also a virtual online meeting with some of the Taiwanese Universities' presidents who donated the equipment.
Taiwan and Somaliland had been enjoying a fruitful relations and this is not the first time Taiwan had undertaken such philanthropic work in Somaliland, but it gave scholarship to Somaliland students and it is also supporting Hargeisa Hospital for the modernization of its health systems.